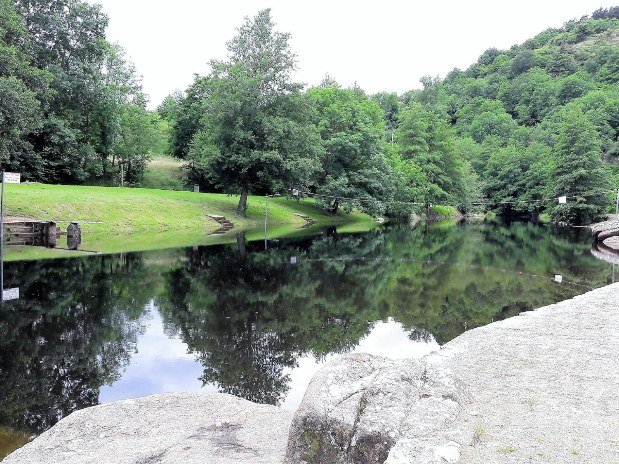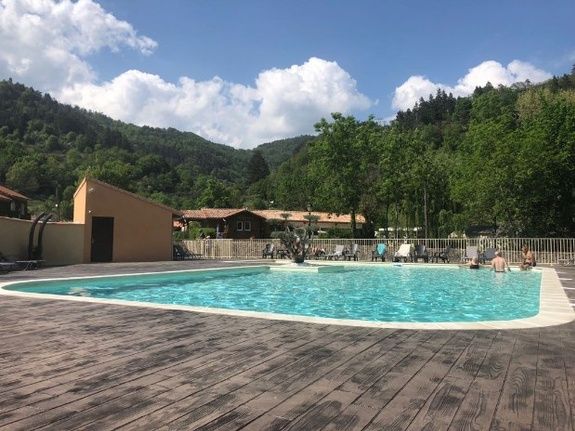 Address:
1 Rue de Retourtour
07270 LAMASTRE
FRANCE
Access:
Situated in the South-East of France, in the heart of the Green Ardèche and the Doux Valley, Lamastre, a gate of the Parc Naturel Régional des Monts d'Ardèche, is a dynamic tourist shopping centre.
The sunny climate, at an altitude of 375 metres, will allow you to take full advantage of your holidays in a natural environment and have a change of surroundings and relaxation.
Location:
Distances of:
Tournon / Rhône : 33 km
Valence : 38 km
Le Puy en Velay : 71 km
Saint Etienne : 86 km
Lyon : 123 km
Marseille : 237 km
Paris : 582 km
Amsterdam : 1043 km
Berlin : 1358 km
Londres : 1033 km
GPS Point: E4°564830 - N44°991640.
Disabled access

Pets allowed

Wifi

Laundromat

Restaurant

Reception

Beach

TV

Barbecue

Parking
Table tennis

Volley ball

Football

Badminton

Bike - Mountain bike

Hiking

Pool

Kids club

Mini-golf

Petanque

Fitness
Bookcase.
Stretch of water nearby opened of in the middle of June at the beginning of September, with awarded a diploma lifeguard and fitted out beaches